A very good price, but with (the best) service and local market knowledge of Amsterdam Oost. We work with an all-in price. This makes everything clear in advance and keeps your realtor costs low and under control. Selling your house by yourself in Amsterdam Oost has never been so easy!
And of course this includes VAT, styling and any start-up/promotion costs!
***Due to waiting times at the automation company, we are temporarily offering this with our current infrastructure. That certainly makes it all the more fun!***
This package is in our opinion the most logical package to sell by yourself in Amsterdam Oost, for the lowest possible cost. Do you want to do less yourself? That is possible! Then you can adjust it yourself during the order and you will automatically see where you save the most!
We work simply, quickly and transparently.

Selling your apartment by yourself in Amsterdam Oost, Simple and fast
You work with an online environment (Web & App). Here you can arrange your entire sale and upload your documents which we will check for you.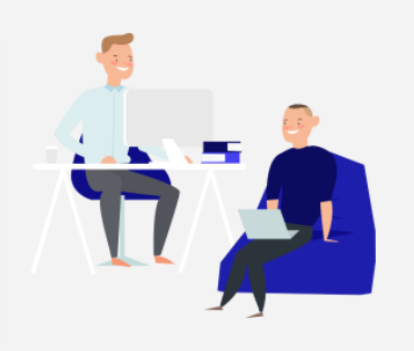 Specialists at work
With our local market expertise of Amsterdam Oost we ensure an optimal sales result. In addition, we also make standard use of a stylist who examines the house and makes it ready for sale for you. This way, you are in specialist hands on several fronts
Why does Makelaar J-OOST have the best service?
Because we can save you thousands of euros with our expert knowledge about Amsterdam Oost. We believe a proper price positioning requires market focus.
Because we completely support and guide you in everything and come by or video call when necessary. From start to finish.
Because we give you a concise and clear guide with the most frequently asked questions. Of course you still have additional questions. You can ask them unlimitedly via the Web application, E-mail, WhatsApp or telephone. Which means you have the helpline you need at any time.
Because we give you one single point of contact, J-OOST himself.
Because we do a lot of things digitally, however arrange things in person, if we or the client find/finds it important.
Because you always work with a simple online application (Web & App). And you upload your documents easily online. Fast & Simple. (Photo) (Work in progress, not available yet)
Because J-OOST goes that extra mile for you. You don't lose an offer on your house, because it has just been Weekend O'Clock.
Why does Makelaar J-OOST have a very good price?
With us, the service is already included in the price, as well as the promotion costs.
You do not have to pay any unnecessary official appraisal costs. We simply make a valuation for you. And on that we base your recommended List price, as is the case with regular selling.
We don't have to pay an office, because we don't have one.
We work smarter, not harder
You always speak directly to the boss himself, who is always aware of everything and we do not have any staff turnover or expensive back office.
Would you like to know exactly what you get at Makelaar J-OOST?
FAQ
Does Makelaar J-OOST only sell in Amsterdam East?
We certainly do not exclude the rest and surroundings of Amsterdam. Especially not if you have bought the house with us in the past and we already know a lot about it. However, we have the (extra) specialist knowledge for sales in Amsterdam East. This is where we make the difference in Amsterdam East.
Is Makelaar J-OOST a price fighter?
We are well priced, but we are not a price fighter. With us you also get service. This is also reflected in the price. Thus, you still have a very low price, but also with a very good service. We think that is indispensable. Who do you call when you have received a fantastic offer late on Friday afternoon, but you do not know how best to move forward in these situations? With us you keep your risk limited.
Do we really not need an official valuation?
No, you do not. Unless you need a bridging loan. But please note: this valuation is only required at the time you apply for the bridging loan. Not before. In practice, the valuation need does not always coincide with the sale of your own home.
It is the buyer of your home who needs an appraisal for the financing of his mortgage. But these responsibilities and costs are therefore for the buyer.
Does Makelaar J-OOST have a waiting list?
We aim for the highest quality. If there are more customers coming in than we can service, we use a waiting list. However, this can be vaporized very quickly, so definitely do try your luck! We do this to avoid taking on too many customers at once, which could affect the quality our service.