The best service, for a very good price. We work with a fixed price, so that you know in advance what you pay and you always keep your brokerage costs low and manageable. We would be gladly helping you as your Buying agent within Amsterdam and surroundings.
| | |
| --- | --- |
| All-in Service: | € 3.599,- |
| Self proposed property: | € 2.639,- |
*Prices include VAT and starting up costs of € 600,-
One-off
Did you come across a property yourself that you want Makelaar J-OOST to bid on, and you win it before seeing any other homes with us as a Buying agent? Then you are in luck. We bring your realtor costs down to € 2.639, -.
We work simply, quickly and transparent.
Buying agent Amsterdam, Simple and quick
Without having to print any documentation, you can start your search for your dream home with us within 24 hours. On average, we already buy an apartment or house for you within 30 days.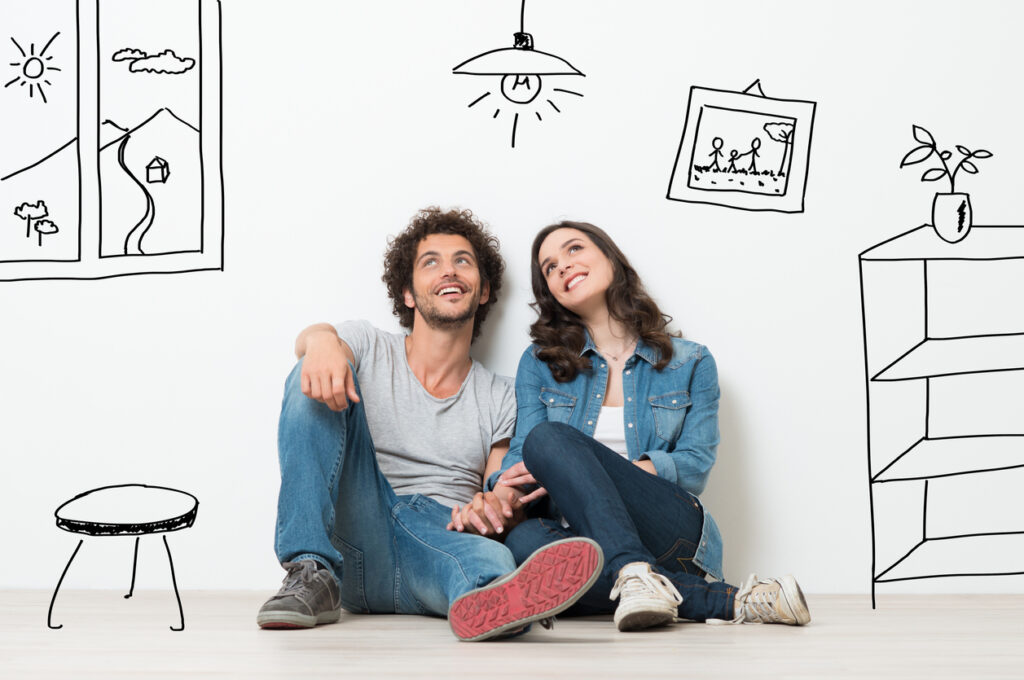 Why does Makelaar J-OOST have the best service?
Because we take on a limited number of clients, we always have time to answer all your questions and we can always give extra attention where needed.
Because we join you with every viewing. Therefore we have always seen and assessed the house of your dreams before the purchase.
Because we completely support and guide you in everything, video call when needed and take the time to listen to you during your search.
Because we are very good and easy to reach via mobile, email, Whatsapp or other video applications.
Because we do a lot digitally, but do take care of things in person, if we or the client thinks it's important/desires it.
Because you get an accurate and clear bid advice before every bid, which can save you an awful lot of money.
Because J-OOST goes that extra mile for you, no questions asked. You don't lose an offer on a house, because it has just been Weekend O'clock.
Why does Makelaar J-OOST have a very good price?
We don't have to pay an office, because we don't have one.
We work smarter, not harder.
We are part of a serious, more customer-oriented trade association. That saves us € 7,000 per year.
You always speak directly to the boss himself, who is always aware of everything and we do not have any staff turnover or expensive back office.
Are you lucky enough to buy a house after just one visit? And you brought the viewing in yourself? Then you are extra lucky and receive a substantial discount on our price of € 960, – euro, in proportion to the work saved.
And if you, after all of this, still want to stop your search? That is possible at any time before we have purchased an house for you. In that case we will only charge you a start-up fee of € 600.
Lastly, if you are only looking at properties from after 2005 and would like to save money by doing some tasks yourself, we are open to do that. Please inform about the conditions. We will then make a tailor-made product for you.
Would you like to know exactly what you get at Makelaar J-OOST?
FAQ
Why does the price of the one-time service seem high?
It may seem high, but with a purchase comes good preparation. Which in this case we are going to put into at least one day. At the moment you bring in the property yourself and only seem to need a Buying agent in Amsterdam for negotiation purposes, in fact, there is still much more to it. Research will be necessary both, before the bid, and after the bid. As a result, you still get a full service, but very accelerated and with the necessary urgency, if needed. The biggest difference is the number of viewings. This will be deducted from the price. The small remaining extra we charge as a tip for the rush.
Why does Makelaar J-OOST offer Selling by yourself but not Buying by yourself?
Ultimately, the buying agent is legally responsible for what you purchase. Case law goes far in this respect. We are insured for this. However, we also believe that we need to protect you from this. Therefore, we believe that buying completely by yourself is not worth the risk. You can do this yourself. But under our name, our experience shows that we want to guide you in various areas, so that you are not left with a bad feeling afterwards. That way there will be no clarifications needed afterwards. Exception: If you are only looking at homes built after 2005, please inquire about the conditions.
Does Buying agent Makelaar J-OOST have a waiting list?
We aim for the highest quality. If there are more customers coming in than we can service, we use a waiting list. However, this can be vaporized very quickly, so definitely do try your luck! We do this to avoid taking on too many customers at once, which could affect the quality our service.
Want to have an intake interview?